[ad_1]

Many blockchains try to build momentum in the play-to-earn gaming vertical. Thanks to its high throughput and low fees, Solana makes for an excellent candidate. Several popular games have already been built on this network and have successfully grown their communities.
DeFi Land
DeFi Land has become one of the most popular Solana-based blockchain games. Players can choose various gameplay types, enabling a more immersive gaming experience on the Solana blockchain. Moreover, the agriculture-oriented gameplay – involving fishing, shooting, farming, crafting, etc. – is an appealing and approachable concept. It lowers the entry barriers and has the potential to bring more people into play-to-earn gaming.
It was the first Solana gamification project to launch, and the team delivered on the initial roadmap within nine months. Despite Solana's multiple network outages, DeFiand has not had any downtime, thwarting nearly a dozen DDoS attacks. Moreover, the game has integrated with Raydium, Serum, Oracle, Tulip, Jupiter, and other projects to focus on interoperability and composability.
DeFi Land distinguishes itself through eight kinds of NFTs with unique gameplay attached to each type. Additionally, there is a native NFT marketplace, staking support, Seed Planting for NFT incentivization, in-game currencies, and secured the first-ever Radio tower in the metaverse. Delivering such an array of products and services makes DeFi Land stand out from the rest. Furthermore, the team is looking to add PvP, co-op, and a mobile application.
MonkeyLeague
Competitive gameplay continues to bring more people to the P2E industry vertical. MonkeyLeague is a prominent Solana-based title as it combines Web3 elements with eSports gaming. Players can build their dream team of soccer players, compete against others, and reap the rewards by rising the ranks. However, there is also some strategy involved, as players need to think about how they approach matches and handle their squad.
What sets MonkeyLeague apart from the rest is its high-production-value multiplayer gaming. It creates an exciting turn-based play-and-earn soccer game combined with decentralized finance elements. Anyone can pick up MonkeyLeague, but mastering the game is something different. Additionally, players own the game's assets, including Stadiums, where games are played. Owning a Stadium can lead to generating passive revenue in MonkeyLeague.
In addition to hosting matches in a Stadium, players can earn through winning matches and rooting for the winning team as a spectator. MonkeyLeague is developed by UnCaged Studios, which recently secured $24 million in Series A funding. That money will advance the development of MonkeyLeague and the Game OS platform, designed to help Wb2/Web3 development houses enter the crypto space.
Neopets Meta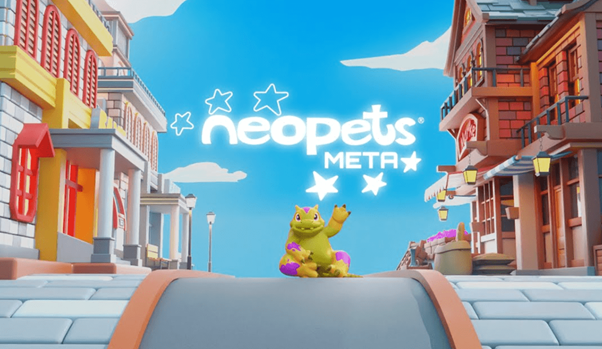 Free-to-play games with play-to-earn elements tend to attract tremendous interest. Such games need the inherent benefits of the Solana blockchain, including speed, efficiency, and low fees. Neopets Meta is currently the top-ranked Solana-based play-to-earn title where players engage in a virtual pet game. In addition, participants can explore various mini-games, PvE and PvP combat, and the care and customization system.
Neopets Meta is built on the cult classic Neopets, which had over 150 million players. Bringing that familiar look and feel to the metaverse and combining it with P2E elements will bring modernized nostalgia to that former player base. For those new to Neopets, there is much to like, as there are no upfront investment costs to engage in this virtual pet metaverse. The option to collect resources and craft a house to furnish, decorate, and expand for one's Neopet is rather appealing.
SolChicks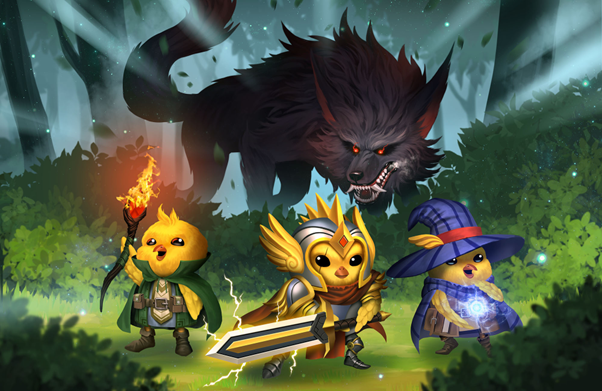 Another popular play-to-earn game on the Solana blockchain is SolChicks. The project launched with tremendous ambition, as the team aimed to build the leading fantasy NFT PvP and P2E gaming ecosystem. With its cute characters and high-production-value gameplay, SolChicks has certainly delivered on most promises. The initial excitement surrounding the project became apparent as SolChick sold out its two NFT mint sales relatively quickly.
Gameplay-wise, there is a fair bit of lore, a gripping storyline, and engaging combat mechanics. Additionally, players will face PvP and PvE content, offering a good mix of changing conditions. Players can also collect the SolChicks they like and use them to tackle different in-game content types. Players who want to check out a game demo can do so here. It is good to see a demo of a blockchain game, something more teams will hopefully introduce over time.
[ad_2]

Source link